Retrospective Oregon
Reassembling an event through its artifacts
When traveling down the coast of Oregon in 2013, I unknowingly left a trail of artifacts documenting the trip - photographs, credit transactions, Foursquare check-ins, the planned itinerary. Using these pieces, the project reassembles the trip through the projective (planned) and retrospective (actual) experiences. In the process of reassembling, how do artifacts differ from their memory and anticipated occurance?
Independent Project, 2015
Role: user flows, wireframes, animated prototyping, interface design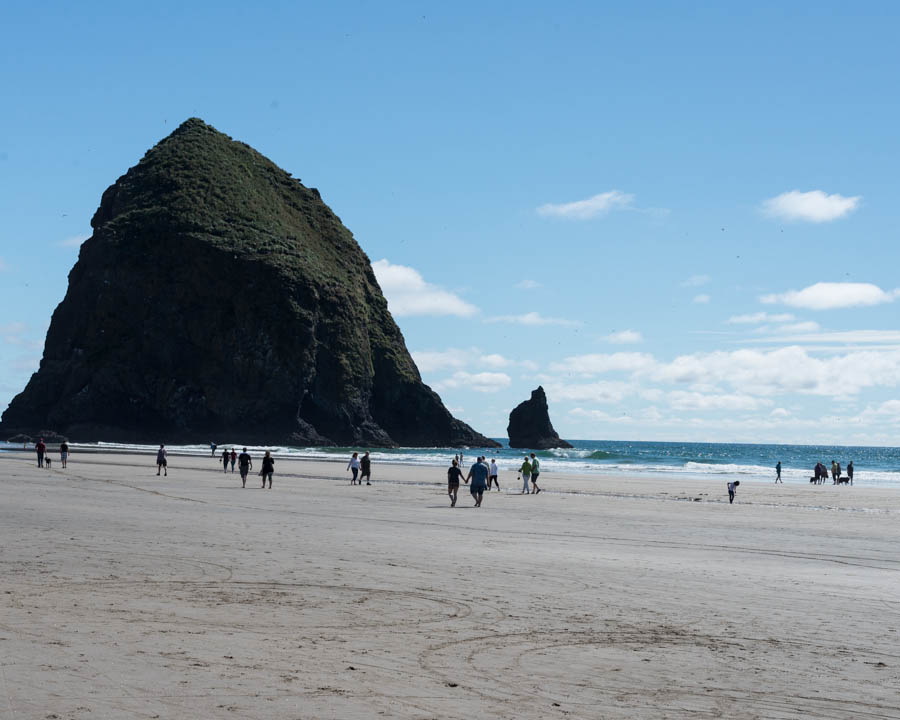 What is the meta data of an experience?
Retrospective Oregon attempts to reconcile the presentation of large multi-faceted datasets into a meaningful narrative and explores how a physical experience be translated to a digital interface. However, while than traveling with the intent of logging data, the project constitutes only data inadvertently captured. In turn, data is a point for remembering the experience, and clusters of data - rather than suggestions from guidebooks or lists on TripAdvisor - indicate points of interest.
The project is imagined as an interactive website to share the personal experience with the public. People can explore the trip at various scales, over the span of a single hour to the course of four days.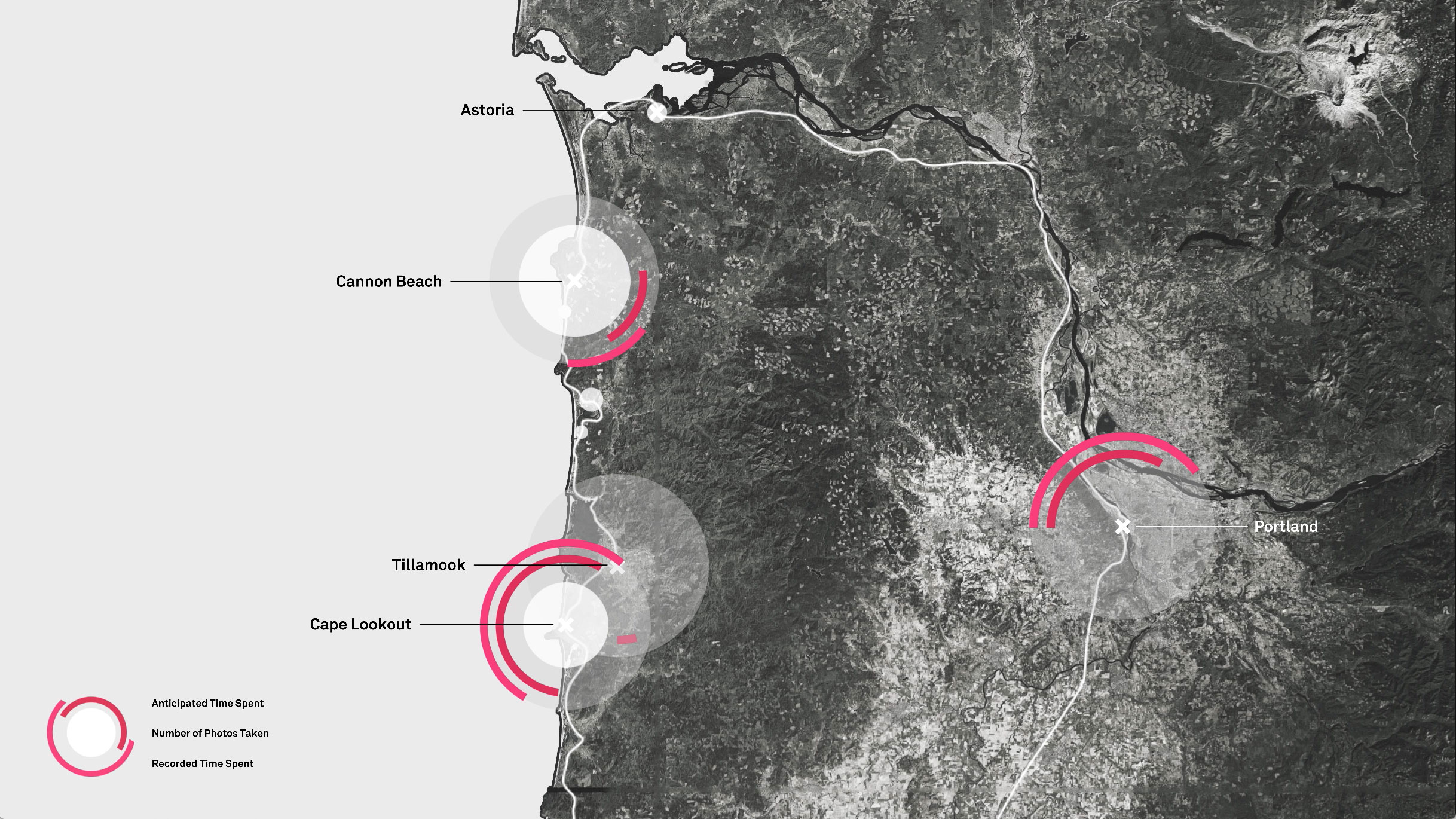 Projective versus Retrospective
The project attempts to reconcile the projective (planned) itinerary with the retrospective (actual) itinerary. Moments of precise timing are garnered from the data but the surrounding hours and minutes are nebulous.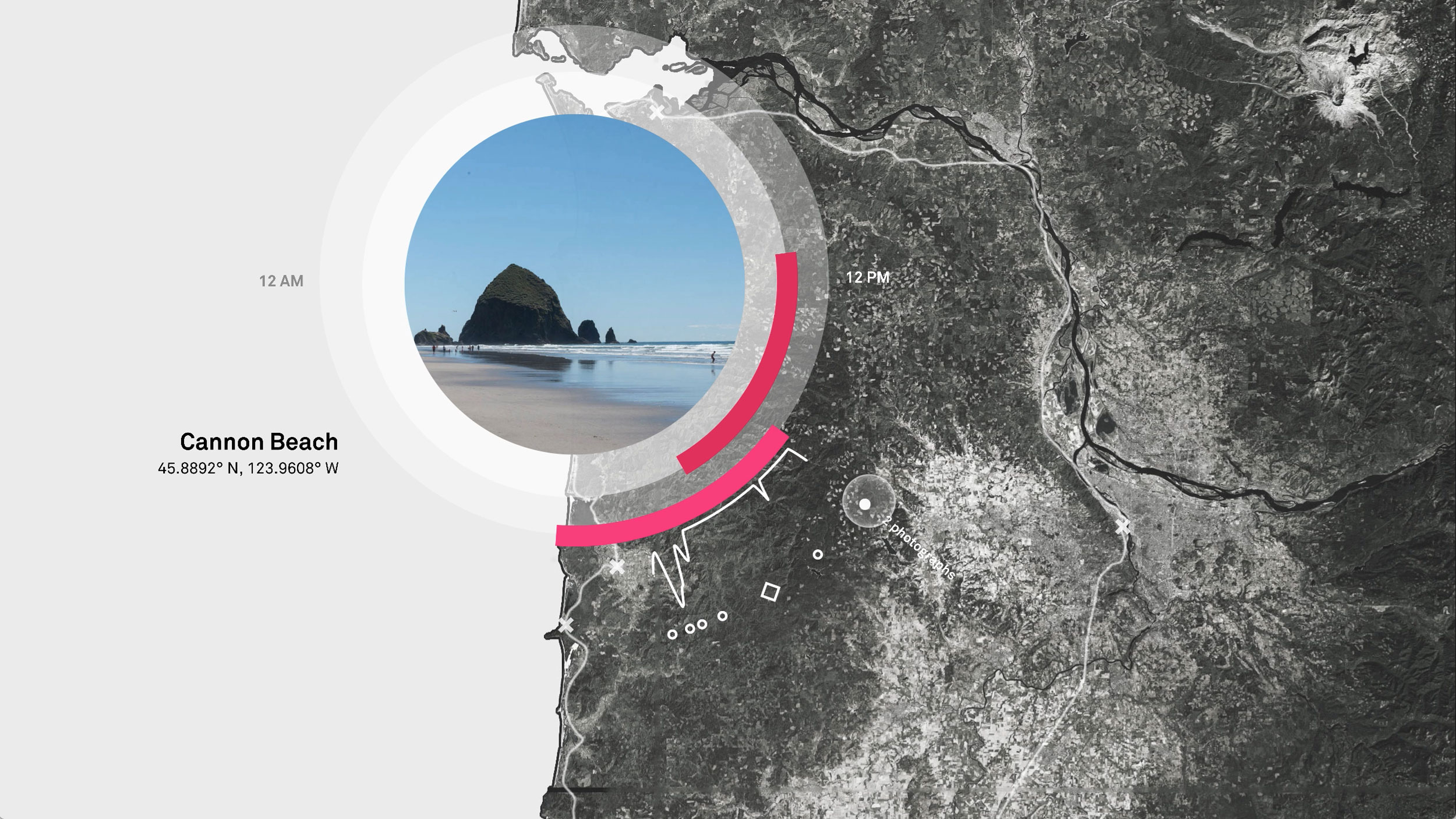 A Location's Identity
Places along the trip are defined by clusters of data - credit transactions, Foursquare check-ins, time stamps from photos.